Data engineering,
analytics & cloud
consulting
From cloud migrations to machine learning & AI -
maximize your data and analytics capabilities with support
from an AWS Advanced Tier consulting partner.
Transform your
data into actionable insights
Revolutionize the way you manage and utilize your data to power your business with tailored data and analytics services and solutions.
Whether you're looking to migrate on-premise servers to the cloud, analyze growing data sets more efficiently, implement machine learning algorithms or streamline and automate data processes, Red Oak Strategic has the expertise to help you succeed.
Our full-stack data science and analytics solutions power Fortune 50 companies, billion-dollar financial institutions, marketing campaigns, private equity firms and even American Presidential campaigns.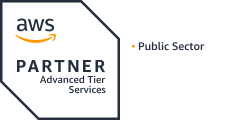 Data and Analytics
Services & Solutions

AWS CLOUD SOLUTIONS
AWS Cloud Migration

Data & Analytics

Serverless & Automation

Machine Learning & AI

Business Intelligence

CONSULTING SERVICES
Data-driven strategy
Managed services
AWS Well Architected Reviews
AWS Optimization & Licensing Assessments

AUDIENCE SEGMENTATION
Survey research
Predictive models
Custom audiences
List rentals

Red Oak Strategic is an AWS Advanced Tier Consulting Partner. Our skills in data engineering, analytics, business intelligence, and consulting using the Amazon Web Services stack can help your organization quickly scale your data assets. Whether it's data movement, storage, analytics, machine learning or deployment of computing power, our deep data and analytics expertise and specialized consulting services can help.
Solving complex
data problems
for over 10 years
Red Oak Strategic is a full-stack data science and analytics firm, specializing in innovative data solutions, powerful analytics, visualization techniques and consulting strategies.
As an Advance Tier Partner, we are highly experienced in the AWS platform and services, but also have the deep knowledge and skills to build on any cloud platform.
Driven by a dedicated team of data science experts, we deliver advanced solutions that enable organizations to better manage, utilize, and
maximize their data.
Kickstart your cloud and data transformation journey with a complimentary conversation with the Red Oak team.